Established in 1972, Ripblast, is one of East England's leading blasting and protective coatings specialists, offering an extensive range of durable finishes for high level protection against corrosion, where tested, long term protection is vitally important. 
We are regarded as industry leading applicators of protective spray systems, incorporating the application of both Aluminium (TSA) and Zinc (TSZ) thermal spray galvanising for the harshest environments, servicing industries such as Rail, Marine, Renewables, On and Offshore Wind, Oil & Gas , Petrochemical, Waterways, Ministry of Defense, Architectural, Engineering and Agriculture.
Our Norfolk based, purpose built facility, incorporates a fully secure and CCTV monitored site, semi automated recyclable blast units, heated paint shops and a covered storage area. 
A site plan and asset list can be seen as you scroll down this page.
Lee Stubington - Managing Director
Lee, joined Ripblast as a junior paint sprayer back in 2008, since then, he excelled in all disciplines, working his way up from Paint Sprayer, Yard Supervisor, and Production Manager, to  Managing Director. In 2019, Lee, entered the NACE 1 CIP (Coatings Inspectors Program), a two part test at NACE HQ, Houston TX & Lafayette LA, USA, which he passed with flying colours, the first in the world to do so. Lee, is a certified CCA Examiner and your first point of contact for all business enquiries.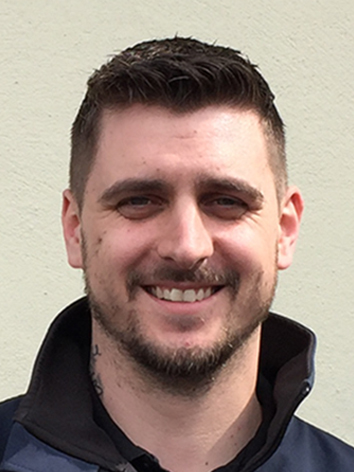 Louise Langley - Accounts Manager
Louise, is our company accounts manager of 5 years, who also, with a smile, happily greets you as you enter reception. With over 25 years accountancy experience, Louise, is the company's fount of all knowledge, our 'go to' person. Louise, is your first point of contact regarding all things Ripblast accounts related.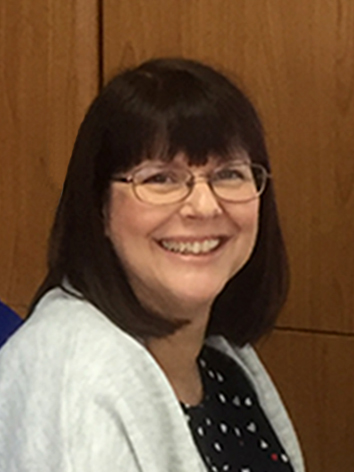 Jamie Reynolds - Inspection & Testing Manager
With 16 years company service, Jamie, worked his way up the company ladder, from performing general yard duties, learning blasting and coating skills. to becoming yard foreman within the first two years. In 2015, Jamie studied for his NACE certification, passing levels 1, 2 & 3 within six months. Jamie, is a NACE level 3 Inspector and your first contact for all inspection, testing and written reports.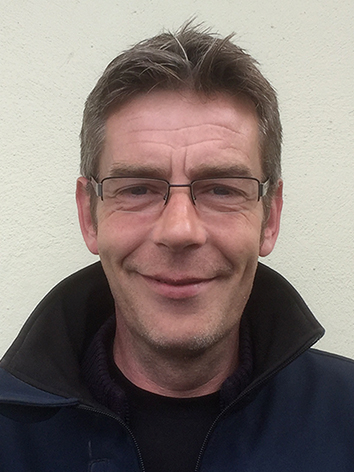 Working in close partnership with clients, approved suppliers and industry institutions, such as the The Welding Institute (TWI), Ripblast, is supported with a structured quality control system, customer service and an enthusiasm to embrace the latest technologies. Our ongoing investment in staff training, ensures competent product and equipment understanding on all aspects of surface preparation and coating. Ripblast, is one of the most comprehensive, forward thinking and competitive finishing specialists in the blast and coatings industry. Our foremost aim is to continue producing high quality work, offer expert technical advice and liaise with clients throughout the coating processes, creating a trusted, trouble free and mutually prosperous partnership.
Site Plan & Plant / Vehicle Inventory
Arc Spray Coating Shop* – Arctec 28E AT, Brass, Copper, Corten etc – 2,800 sq ft.
Blast Shop – Aluminium Oxide only – 1,205 sq ft.
Arc Spray Coating Shop – TSA & TSZ – Zinc & Aluminum – 1,205 sq ft.
Paint Shop – 1,205 sq ft – Opens to include Shop 5.
 Paint Shop – 1,205 sq ft – 2,410 sq ft Combined.
Quarantine Covered Storage Area – 1,290 sq ft.
Epoxy Paint Shop – 1,205 sq ft.
Paint Store – 160 sq ft.
Mobile Self Contained Thermal Spray Pod – 80 sq ft.
Multi Media Blast Room – 160 sq ft.
Each Shop incorporates industry standard light, heat and extraction. H&S, is our priority.
Yard – Demarcated Asphalt Surface – 20,000 sq ft.
Offices – Reception, Management, Test Centre, Test & Quality Control – 1250 sq ft.
Visitor & Staff Parking – 5,300 SQ FT – 17 Spaces.
Staff Canteen & Changing / Washroom.
Wash Down Area
Vehicle Inventory
2 no. CAT 5 Ton Forklift Trucks with Weighing / Auto-Forks. (Heavier lifting equipment hired in when required)
1 no. 7.5 Ton, 23ft, Ripblast Liveried Curtainsider.
1 no. 350 amp Arc Spray TSZ Machine.
1 no. 350 amp Arc Spray TSA Machine.
1 no. 900 cfm HPC / Kaiser Electric Driven Compressor.
4 no. Graco Extreme Airless Pumps 63/1
2 no. 30 Ton + Bogeys – Specifically Designed For Large Structures, Bridges, etc.
6 no. 5 Ton Tested Tree Racks / Stands for Safe Lay Down.
All run, held and securely monitored 24/7 by way of remote, external 8 way CCTV and automated gate access.
Contact us on 01953 888 200 or info@ripblast.co.uk